Residents of Seattle! The City's pipeline renovation project near Burke-Gilman Trail has initiated.  As many residents are aware of the detours that have begun, be patient as the City is working to get the part of the trail that has been affected, reopened by August.  Workers at the Fremont-Siphon replacement site are planning to move a Combined Sewer Overflow drain pipe west of the current location.  This project could potentially last up to two years.  The sewer pipe that has been used in King County is one of the most extensively operated pipes in the Seattle Sewer system.  It has been carrying upwards of 220 million gallons of sewer and storm water on a daily basis for almost 100 years.   There are archived photos of the 1913 building of the original tunnel.  The King County Project team has committed to working closely with our residents in this area to reduce the impact of construction near the site.
Seattle, Perma-Liner is here for you.  We have been developing our Cured in Place pipeline rehabilitation system since 1999 using state of the art trenchless technology.  Call us or go online to www.perma-liner.com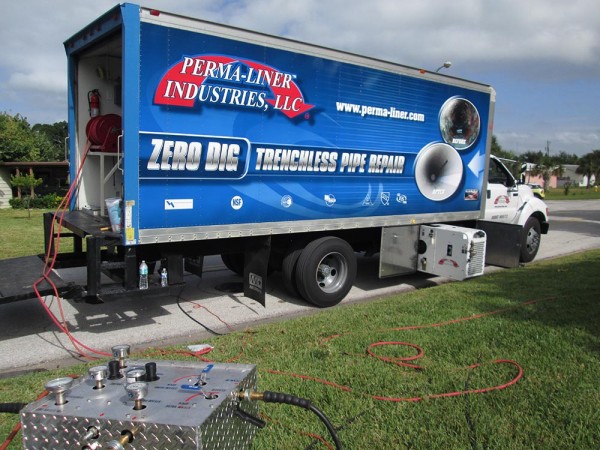 Save the Date! 
Mark your calendars because you won't want to miss this!  On August 19th Perma-Liner Industries is hosting a very special event and we'd love to see you!!  We're having our Open House at our facility in Orange, CA. and it's sure to be a great time.  We'll have our excellent staff here to answer all of your questions about Cured-in-Place Pipeline products and our state of the art trenchless technology.  Come out and see live demonstrations, share friendly conversations and gain information.  Meals will be provided.  Please register at no cost: info@perma-liner.com or 1-866-336-2568. Click Here to Contact Us!