School is in session!  An exciting time for freshman and upper-class men alike. One of the things that may not be a topic that is frequently thought of, is the underground infrastructure and building history of some of the most attended colleges. Understandably so, but in many cases there is a rich historical background to consider.
The Seattle Area has many notable mentions when it comes to higher education.  One of these is The University of Puget Sound which was founded by the Methodist Episcopal Church in 1888 in downtown Tacoma. The school was officially open in 1890 and began with 88 students. Almost all of the university's buildings were constructed in 1960. The infrastructure of the college has grown and with growth, there are necessary sewer enhancements as well. Thompson Hall, home of the sciences at the university, underwent a major renovation, including the construction of a new wing (Harned Hall, completed 2006) on the building's western side against Union Avenue and extensive renovations to the current wings and courtyard to allow for upgraded labs and facilities. The entire project was completed in mid-2008.  The school has beautiful landscaping and has taken proper measures to keep the sewer system free from overflows and hazardous chemical wastes.  This green initiative designates containment and handling of any substance that could potentially harm the environment by way of the underground infrastructure.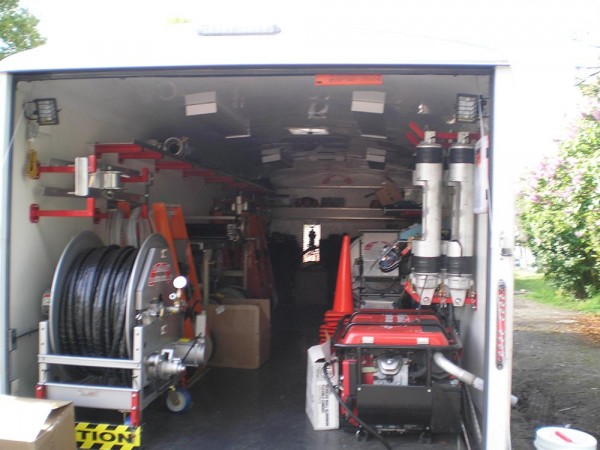 Seattle, SAVE THE DATE!!
The 88th Annual WEFTEC (the Water Environment Federation's Annual Technical Exhibition and Conference) is taking place at McCormick Place in Chicago, Illinois, from September 26-30, 2015 and Perma-Liner Industries will be there!  Come check us out.  We will be at booth # 804 and we'd like to provide info, as well as, answer all of the questions you may have about trenchless, Cured in Place Pipelining.  It's our specialty and we want to share it with you.  The conference is the largest conference of its kind in North America and offers water quality professionals from around the world with the best water quality education and training.